velsycon | The advantages of our interchangeable systems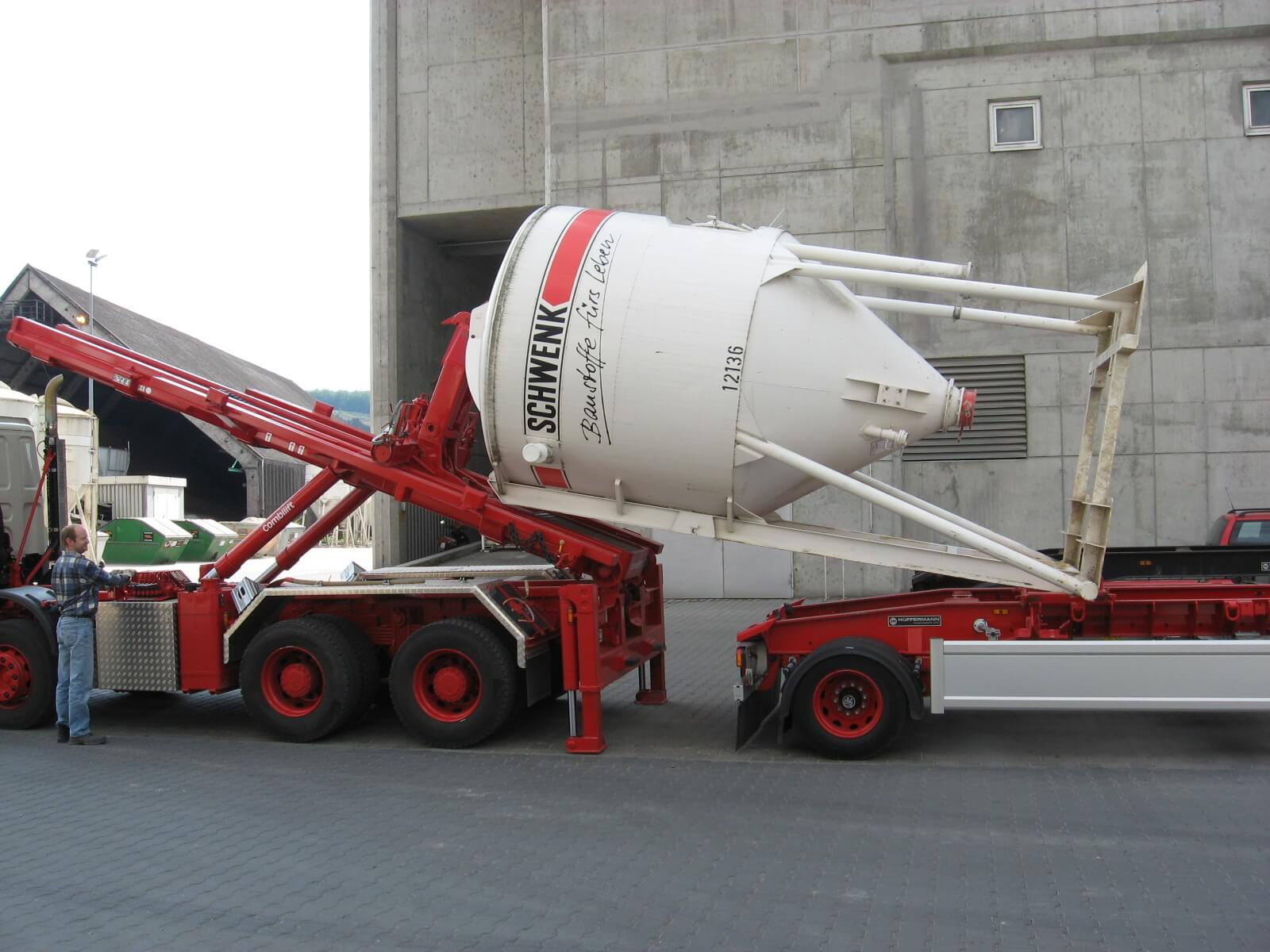 Economic efficiency
All different types of the COMBILIFT system are able to load and unload fast and easy a trailer - without any help. They increase the transport capacity and the economic efficiency.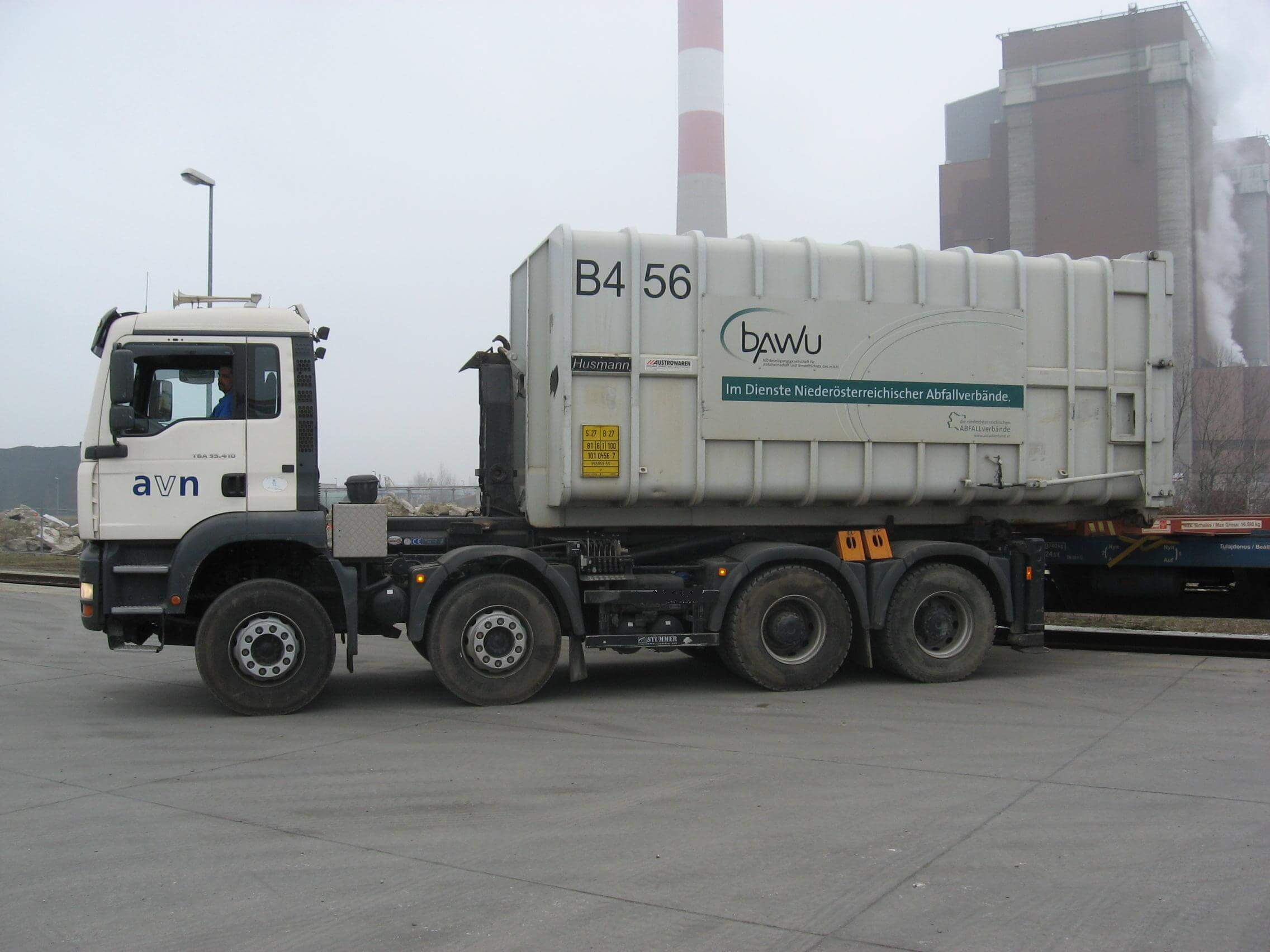 Variable loading possibilities
With its horizontal flexibility the COMBILIFT system is an expert on loading and unloading for example train wagons with a twist frame.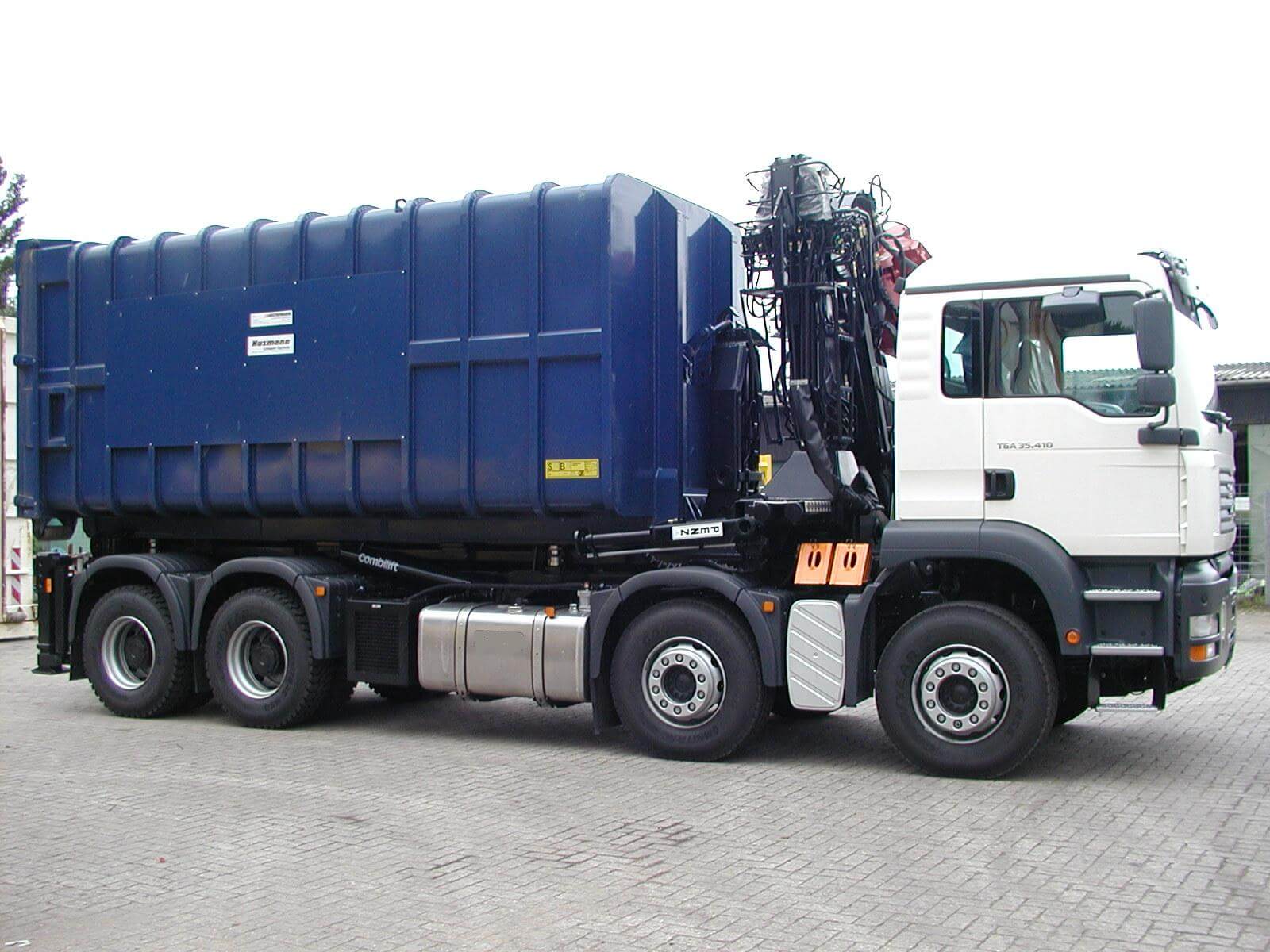 Flexible operational possibilities of containers
The COMBILIFT system makes it possible to use different types of containers regarding sizes and length - from 4 m up to 7 m (container, silos, etc.)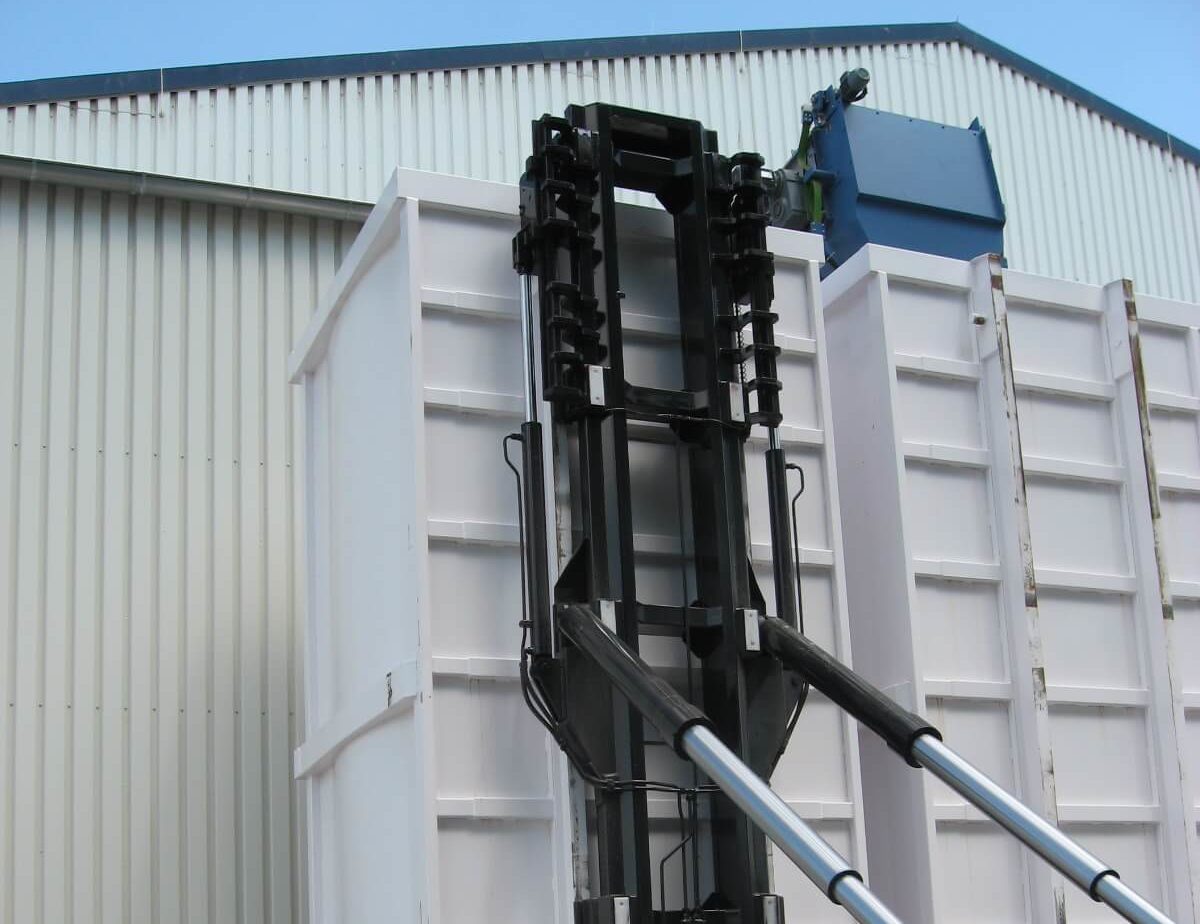 Extended possibilities of use
More than the "classical" using for the disposal area the COMBILIFT is opening further areas through the using possibility of special containers (for example of stainless steel for hygienically demanding contents), e. g. for the food industry, the plastics industry and many more.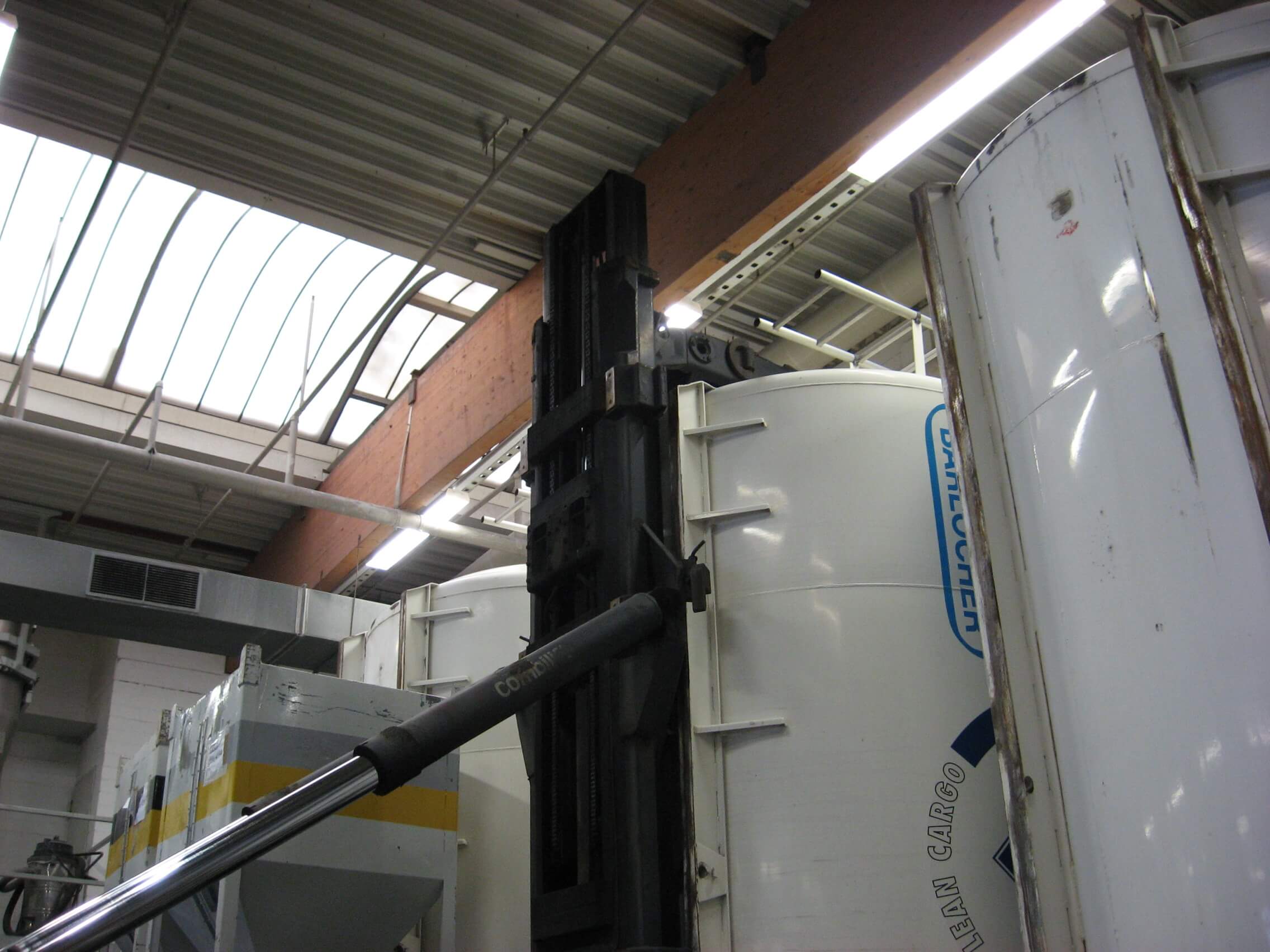 Precision
The special flexibility of the COMBILIFT system ensures a particularly exact setting down of the different containers. The precise connection to the intersections of the unloading systems of the customers make it possible even if these has to be done under spatial cramped relations.